---
History
With the combination of Photos For Class and the custom artwork from our artists, the traditional storyboard is an excellent medium for presenting historical information, important people, and current affairs.
Example Activities
Narration of a Historical Event
Mini-Bio of Historical Figures
Summary of Important Documents
---
Foreign Language
Images are the same across languages! Integrating visual images with learning a new language can help reinforce vocabulary and syntax.
Example Activities
Dialogues
Plan for a Film Project
Short Story
---
STEM (Science, Technology, Engineering, and Mathematics)
Create your own comics to engage your students, or have your students make storyboards to explain concepts to other students.
Example Activities
Explain Steps in an Experiment
Summarize Information
Instructions to Solve a Problem
For more ideas on how to use storyboards in your classroom, look through some of our lesson plans for activities, template storyboards, and more!
---
Applications for Special Education
Storyboard That is a fun tool for everyone in the classroom, but may be particularly useful for students on IEPs and 504 plans. Graphic organizers serve as a way to structure or guide a student's thinking. The traditional storyboard makes scaffolding instruction easy and engaging!
Storyboard That allows the creators to incorporate pictures, colors, and text into their graphic organizers. Not all students have stellar handwriting or drawing abilities. Incorporating a storyboard-style format into digital storytelling allows handwriting abilities and drawing talents to become irrelevant. All students end up with a graphic organizer they can look back on later and still be able to understand it.
Educators can use Storyboard That to create their own customized digital assignments or print-outs. Here are a few additional ideas on when to use a traditional storyboard for special education:
Create visual vocabulary boards
Keep track of characters in a story
Use Storyboard That instead of a pencil and paper assignment
Tell a story or introduce a topic
Plan a piece of writing
Create boards for games, rewards, and communication needs
Image Attributions
Detective Comics #431 • Marxchivist • License Attribution (http://creativecommons.org/licenses/by/2.0/)
Flash Comics #78 • Marxchivist • License Attribution (http://creativecommons.org/licenses/by/2.0/)
The War of the Worlds • Marxchivist • License Attribution (http://creativecommons.org/licenses/by/2.0/)
---

Single Teacher
As low as /month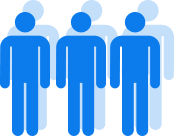 Department
As low as /month

School/District
As low as /month
*(This will start a 2-Week Free Trial - No Credit Card Needed)
Find this resource and more like it in our
Special Education
Category!
https://sbt-test.azurewebsites.net/articles/e/traditional-storyboard
© 2020 - Clever Prototypes, LLC - All rights reserved.
Over 14 Million
Storyboards Created