https://sbt-test.azurewebsites.net/create/blank-infographic-templates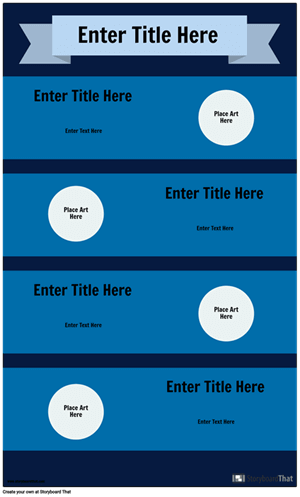 Blank Infographics for Education
Creating an infographic is an easy way to showcase different information and topics in a digestible and visual format! They help students combine data, information, and visuals to further understanding and synthesis skills. If you're looking to get started from scratch or know what you want to create without the constraints of a themed template, these blank templates are perfect! Use them to enhance student understanding and retention or create them to share with your colleagues to remind them of important information or procedures.
Ideas for Infographic Projects:
Timelines
PSA
How-Tos or Processes
Instructions
Select from the templates below.
Click "Customize This Example" to edit and copy to your account.
Edit colors, text, and art as desired, or assign it to your students as is.
Print or download your finished project.
*(This will start a 2-Week Free Trial - No Credit Card Needed)
https://sbt-test.azurewebsites.net/create/blank-infographic-templates
© 2021 - Clever Prototypes, LLC - All rights reserved.