https://sbt-test.azurewebsites.net/create/blank-worksheets
Why Blank Worksheets?
Endless possibilities await you on a blank page. Create whatever you need!
Why are they important and how are they best used?
We know that every day is a new adventure in your classroom and we won't be able to provide every possibility. Use your imagination to create fun and engaging activities by starting with a blank page!
Blank Worksheet Templates
To make a worksheet from scratch, click the "Use this Template" button below. Once you're in the Storyboard Creator, drag and drop text, lines, shapes, characters, and anything else from the art library! Make your own worksheet just the way you want it. When you're done, hit save and follow the instructions. You can print off your worksheet from the next screen, or it will be saved to your account.
Happy Creating!

Single Teacher
As low as /month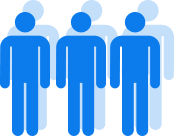 Department
As low as /month

School/District
As low as /month
*(This will start a 2-Week Free Trial - No Credit Card Needed)
https://sbt-test.azurewebsites.net/create/blank-worksheets
© 2020 - Clever Prototypes, LLC - All rights reserved.
Over 14 Million
Storyboards Created