https://sbt-test.azurewebsites.net/create/checklist-worksheets
What are Checklist Templates?
Checklists are tools that can be used by students and teachers to make sure multi-step tasks stay on track. The templates make it easy to edit and adjust as needed.
Why are they important and how are they best used?
A checklist can be modified to fit any project or need. Students can use them to help them keep track of which section of an assignment is due and when, along with progress notes. Teachers can use checklists to keep track of students' progress on large assignments, or as organizers for daily, weekly, or monthly administrative tasks.
Checklist Worksheets
To make a checklist worksheet, click the "Customize this Example" button below. Once you're in the Storyboard Creator, click on each of the elements on the template to change them to fit your needs. When you're done, hit save and follow the instructions. You can print off your worksheet from the next screen, or it will be saved to your account.
Happy Creating!

Single Teacher
As low as /month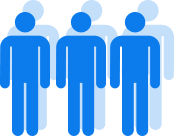 Department
As low as /month

School/District
As low as /month
*(This will start a 2-Week Free Trial - No Credit Card Needed)
https://sbt-test.azurewebsites.net/create/checklist-worksheets
© 2021 - Clever Prototypes, LLC - All rights reserved.
Over 15 Million
Storyboards Created