https://sbt-test.azurewebsites.net/create/debate-worksheets
What is a Debate Worksheet?
A debate worksheet is a planning document for a debate. Most debate preparations use evidence cards, flow sheets, and constructive speech templates.
Why are they important and how are they best used?
Debates are an important way to share ideas and to critically analyze information. Debates challenge speakers to carefully research out both sides of a topic or question, and come up with solid evidence to support their chosen side, while at the same time anticipating problems and providing solutions. Students may find these skills will also help them in persuasive writing and research papers. Debates also encourage public speaking skills and careful listening skills.
Debate Templates
To make a debate worksheet, click the "Customize this Example" button below. Once you're in the Storyboard Creator, click on each of the elements on the template to change them to fit your needs. When you're done, hit save and follow the instructions. You can print off your worksheet from the next screen, or it will be saved to your account.
Happy Creating!

Single Teacher
As low as /month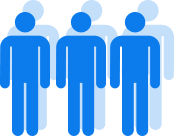 Department
As low as /month

School/District
As low as /month
*(This will start a 2-Week Free Trial - No Credit Card Needed)
https://sbt-test.azurewebsites.net/create/debate-worksheets
© 2021 - Clever Prototypes, LLC - All rights reserved.
Over 15 Million
Storyboards Created