https://sbt-test.azurewebsites.net/create/first-day-worksheets
What is a First Day Activity?
First day activities vary widely between grades and between teachers. One purpose of many first day activities is to get students acclimated to the classroom and to their classmates. Many of these activities are "About Me".
Why are they important and how are they best used?
The first day of school can be nerve-wracking for many students, especially those entering a new school. Make students feel comfortable and welcome. First day of school activities are often about building a community, getting to know each other, or pretesting knowledge and skills.
First Day Activity Worksheets
To make a first day worksheet, click the "Use this Template" button below. Once you're in the Storyboard Creator, click on each of the elements on the template to change them to fit your needs. When you're done, hit save and follow the instructions. You can print off your worksheet from the next screen, or it will be saved to your account.
Happy Creating!

Single Teacher
As low as /month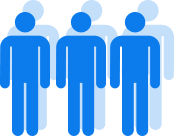 Department
As low as /month

School/District
As low as /month
*(This will start a 2-Week Free Trial - No Credit Card Needed)
https://sbt-test.azurewebsites.net/create/first-day-worksheets
© 2020 - Clever Prototypes, LLC - All rights reserved.
Over 14 Million
Storyboards Created