https://sbt-test.azurewebsites.net/create/infographic-action-plan
Create an Action Plan Infographic
Templates and Examples
An action plan is a detailed and specific list of actions that are necessary in order to achieve either one or multiple goals. Creating an action plan allows a team to stay focused with the end goal in mind. It also allows for easy delegation and separation of tasks so each member knows exactly what they are responsible for.
Action Plan Info-Example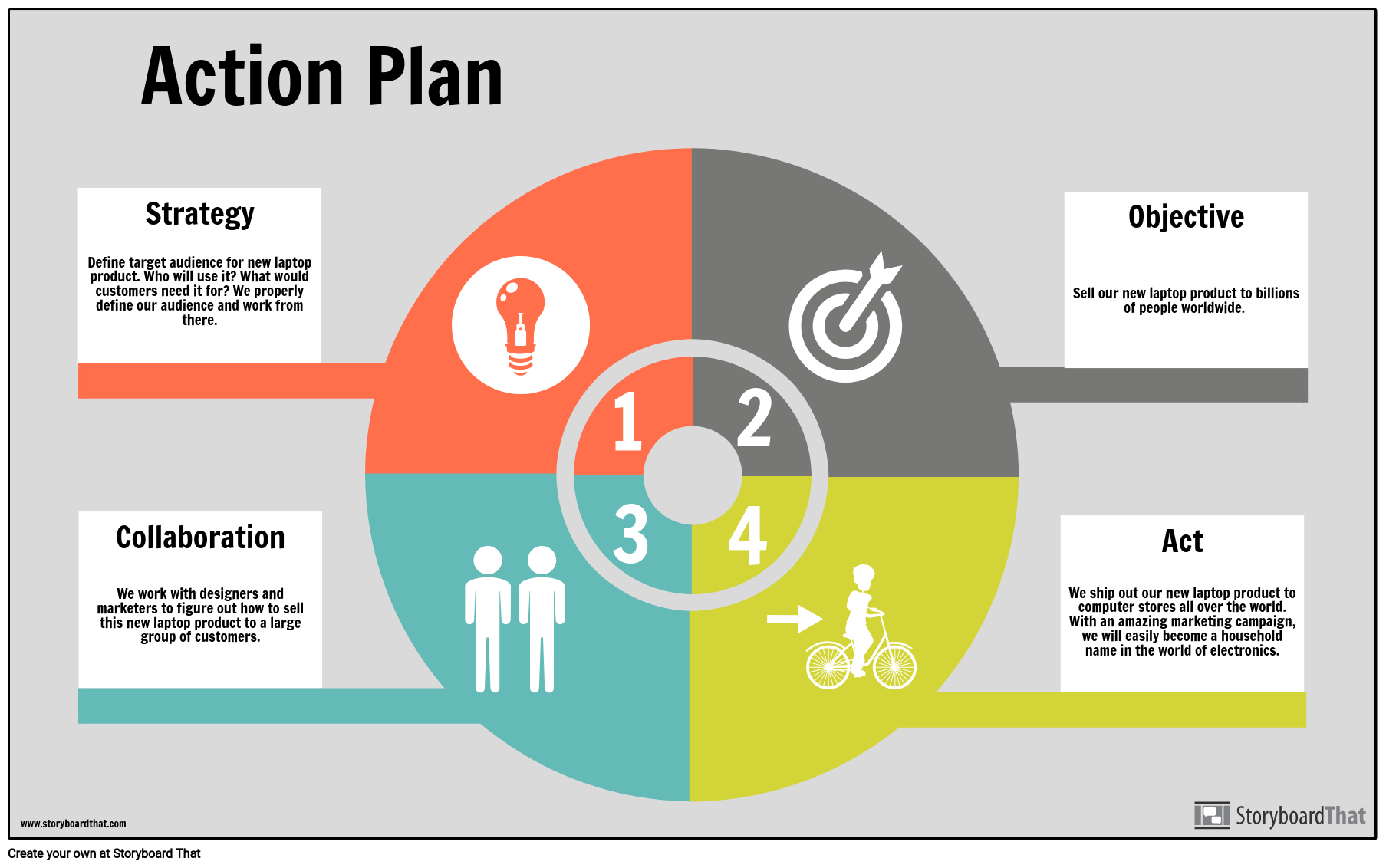 3 Tips for Creating an Action Plan
Choose your Goals

Decide what your action plan is aiming to achieve. After all the action plan tasks have been completed, what will be different? How will your product or business have improved? Be as specific as possible.

Delegate

After you have listed out all the steps in your action plan, decide who is responsible for completing each one. Instead of just discussing it, actually write down the person's (or team's) name next to each task so there is no ambiguity about who is working on what.

Set Success Metrics

Lastly, set clear metrics of success so once the action plan has been completed, it is easy to see if you have hit your goals or objectives. Discuss with your team that if these goals are hit, what changes will you see in the business that reflect success?
Pricing
Just per month per user!
*(This will start a 2-Week Free Trial - No Credit Card Needed)
https://sbt-test.azurewebsites.net/create/infographic-action-plan
© 2020 - Clever Prototypes, LLC - All rights reserved.
Over 14 Million
Storyboards Created