https://sbt-test.azurewebsites.net/create/infographic-design-process
Create Design Process Infographics
Templates and Examples
Before putting in the effort and hours actually working to design your product, it's best to first create a visual description of your design process plan. Creating an infographic that outlines your design process and discussing it with your team(s) creates alignment and unifies all departments towards one common goal.
Design Process-Example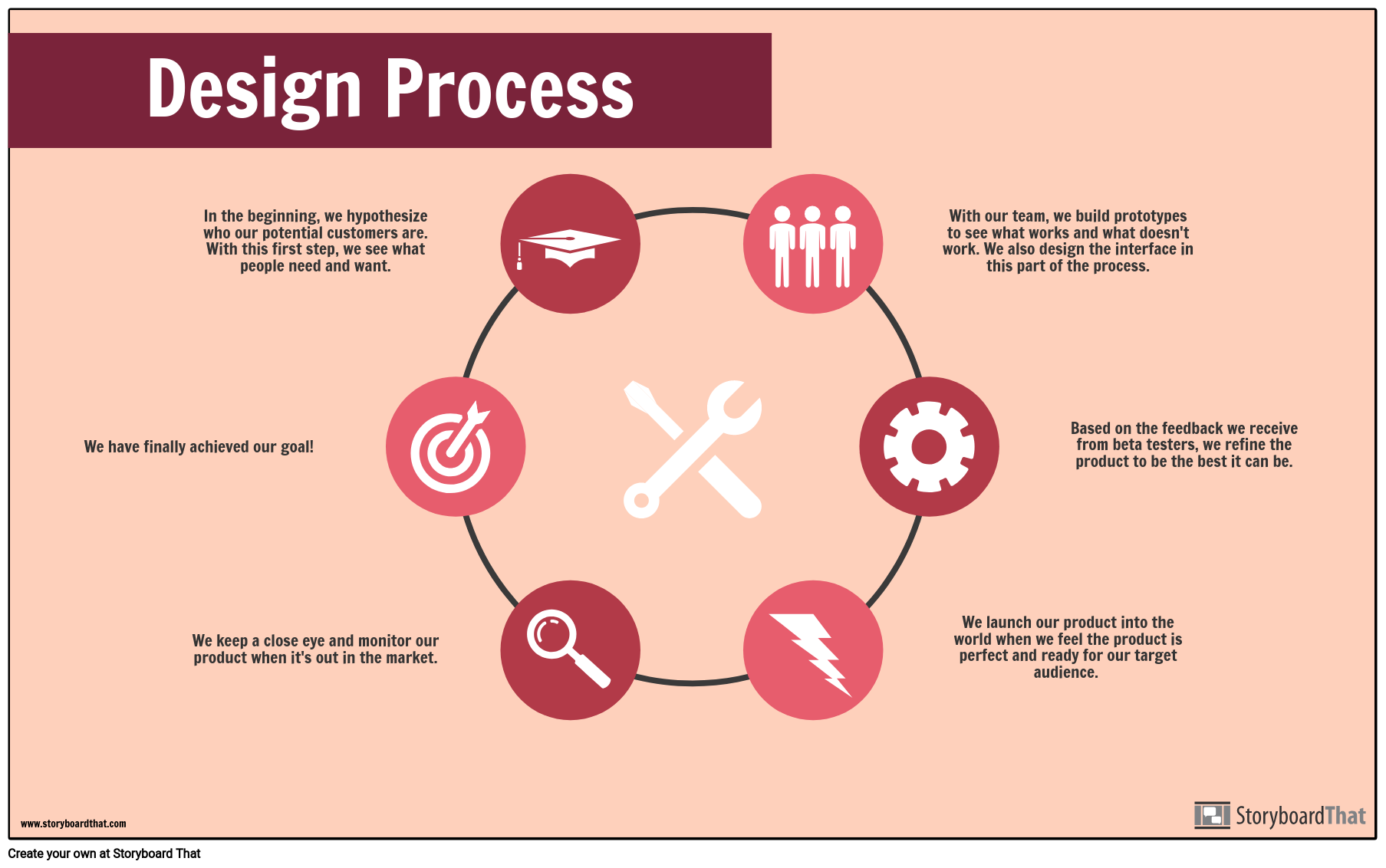 3 Tips for Creating Design Process Infographics
Use Different Sizes and Colors

Remember, the goal of an infographic is to engage your audience and break down complex themes into understandable visuals. By using drastically different sizes and colors throughout your design process infographic, you can clearly illustrate which tasks are the most important, most urgent, or require the most effort. Be creative and bold with your visuals and use them to your advantage.

It Doesn't Have to be Linear

Traditional process flows are always linear, but this one does not need to be. If you have two different ideas or expect that plans may change, illustrate that with a non-linear infographic. Branch off and show potential paths your design process may take.

Illustrate a Timeline

Finally, depict a timeline. This doesn't necessarily have to be organized by date and time—this means use spacing to your advantage. If you think one aspect of your design process may take longer, then add more space after it and before the next task. Use space to represent time so your audience can understand your timeline without you having to say it.
Pricing
Just per month per user!
*(This will start a 2-Week Free Trial - No Credit Card Needed)
https://sbt-test.azurewebsites.net/create/infographic-design-process
© 2020 - Clever Prototypes, LLC - All rights reserved.
Over 14 Million
Storyboards Created