https://sbt-test.azurewebsites.net/create/infographics-journey-maps
Create a Journey Map Infographic
Templates and Examples
Journey maps are stories of how your users or customers interact and engage with your product. Typically, a journey map includes the user experiencing a problem, searching for a solution, coming across your product as the solution, using your product, and ultimately having their original problem alleviated.
Journey Map-Example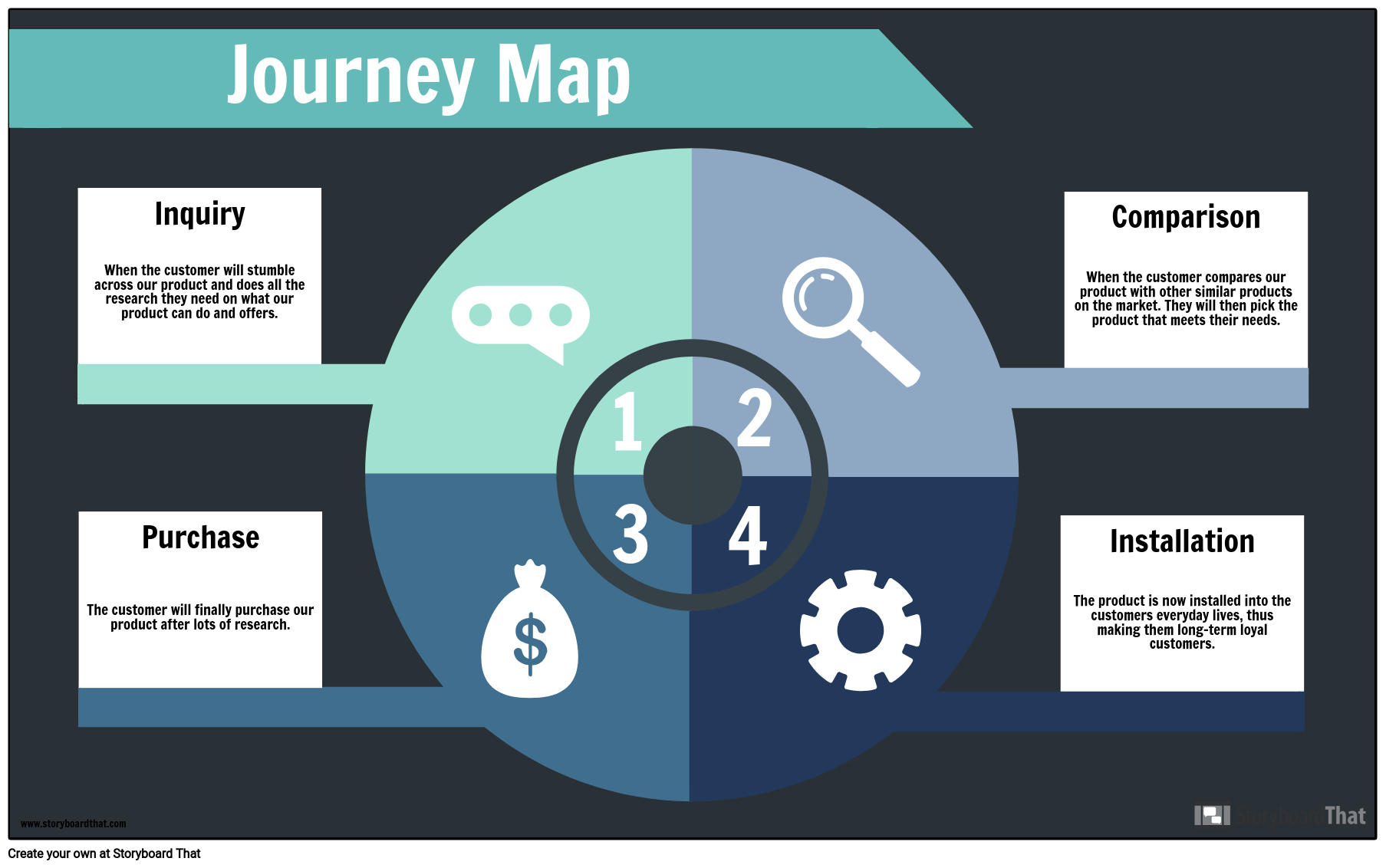 3 Tips for Creating Journey Map Infographics
Pick a Character

The first step when creating a journey map infographic is to decide who your user or customer is. Your product likely has multiple types of very different users, each with their own discrete journey map. Choose who this journey map is based on and what problem they're experiencing.

Stay Linear

It's important to keep your journey linear. The user must move from one segment to the next, from experiencing their problem to finding your product, to engagement, and so on. If you lose track of where your users are, you will lose your audience as well. Keep the story clear, simple, and linear.

Note Pain Points

Maybe the most important of creating your journey map infographic is to note potential user pain points. Where might your users run into trouble and abandon your product? The more pain points you can note, the more you can improve your conversion rate. Creating a clear infographic allows all viewers to understand each step in the journey map process and gives each viewer a chance to express where they think user pain points may be apparent.
Pricing
Just per month per user!
*(This will start a 2-Week Free Trial - No Credit Card Needed)
https://sbt-test.azurewebsites.net/create/infographics-journey-maps
© 2020 - Clever Prototypes, LLC - All rights reserved.
Over 14 Million
Storyboards Created