https://sbt-test.azurewebsites.net/create/infographics-ux
Create a User Experience Infographic
Templates and Examples
Creating a streamlined and efficient UX is not an easy task. Associating a visual with your user experience design allows all departments and team members to view your UX from the same perspective. A UX infographic illustrates clear steps within your user experience depicts them in an easy and understandable way.
UX Example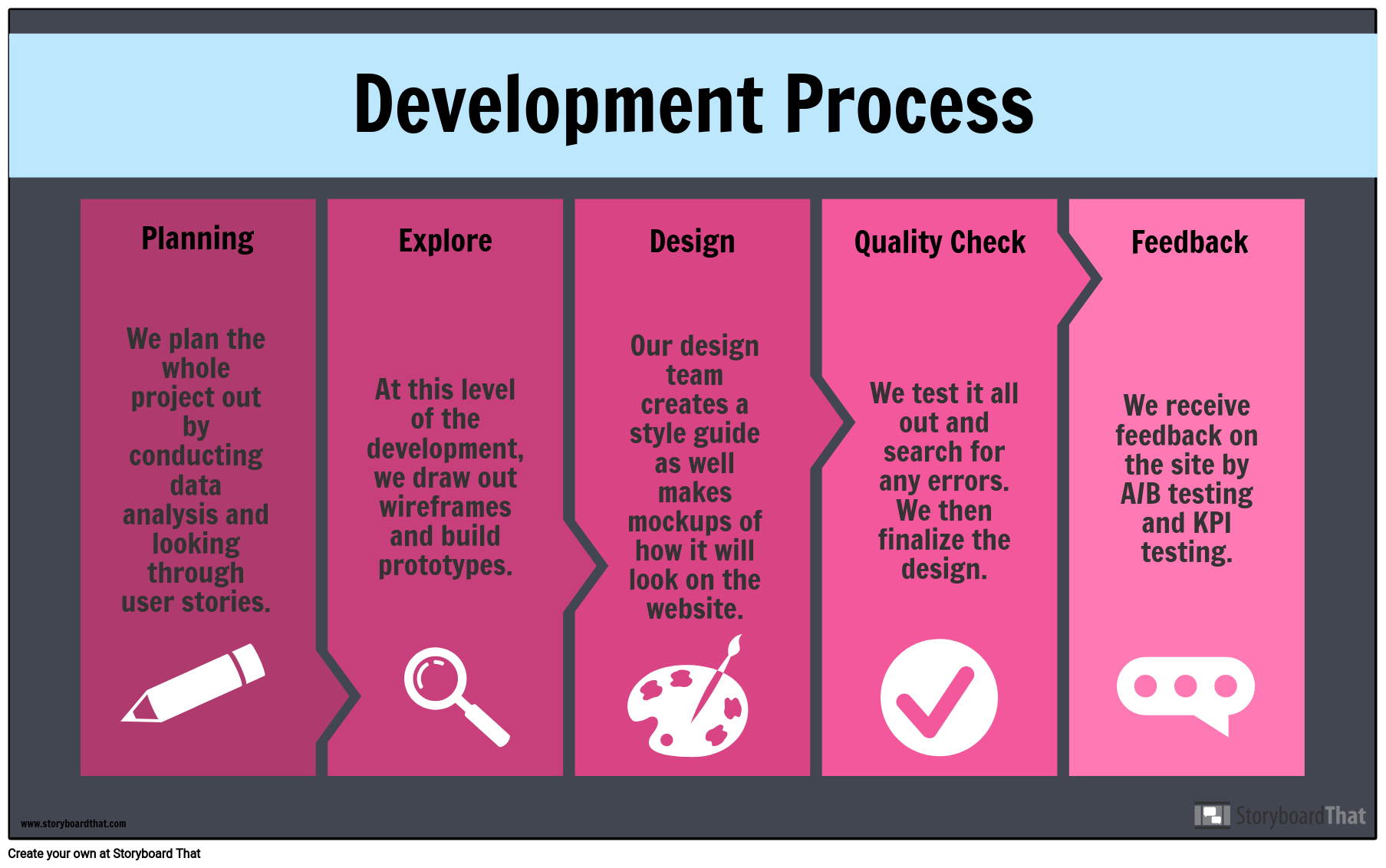 3 Tips for Creating UX Infographics
Break It Down

The first step when creating a user experience infographic is to break down your user's steps into individual segments. Decide what the key user actions are and illustrate those as key user tasks. Show the order in which they need to take place.

Have a Start and End Point

Clearly depict your users' start and end point. Indicate these points with clear and understandable start and end icons so everyone knows how your users begin and finish interacting with your product.

Differentiate UX and UI

Creating a UX infographic is a great opportunity to clearly delineate the difference between UX and UI. Separate the two fields and list out what types of actions fall under each category to show a clear differentiation between the two. Images and icons are a great way to list each action.
Pricing
Just per month per user!
*(This will start a 2-Week Free Trial - No Credit Card Needed)
https://sbt-test.azurewebsites.net/create/infographics-ux
© 2020 - Clever Prototypes, LLC - All rights reserved.
Over 14 Million
Storyboards Created