https://sbt-test.azurewebsites.net/create/math-infographic-template
Math Infographics
Visually representing data is the essence of an infographic, so using them for math projects is perfect! Having students create infographics will help them synthesize data and reporting in a visual way and can give you an idea of how they digest information. Infographics can also be created in preparation for a lesson and given to students as reference.
Ideas for Math Projects:
Class Averages
Population of Cities
Visualizing Numbers Like Pi
Instructions
Select from the templates below
Click "Customize This Example" to edit it or copy it to your account
Edit colors, text, and art as desired or assign it to your students as is
Print or download your finished project

Single Teacher
As low as /month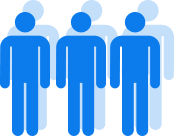 Department
As low as /month

School/District
As low as /month
*(This will start a 2-Week Free Trial - No Credit Card Needed)
https://sbt-test.azurewebsites.net/create/math-infographic-template
© 2020 - Clever Prototypes, LLC - All rights reserved.
Over 15 Million
Storyboards Created