https://sbt-test.azurewebsites.net/create/personal-narratives
What is a Personal Narrative?
The personal narrative / autobiography paper is an excellent chance for students to share something unique about their lives, especially for a college application essay.
Why are they important and how are they best used?
The personal narrative / autobiography paper is an important component of a college application. Students are asked to relate a personal event or details about someone important that had a direct effect on their life. These templates encourage students to expand their thoughts by asking prompting questions and focusing on sensory imagery to help paint a vivid picture in the reader's mind.
Personal Narrative Worksheet
To make a personal narrative worksheet, click the "Customize this Example" button below. Once you're in the Storyboard Creator, click on each of the elements on the template to change them to fit your needs. When you're done, hit save and follow the instructions. You can print off your worksheet from the next screen, or it will be saved to your account.
Happy Creating!

Single Teacher
As low as /month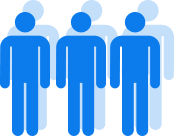 Department
As low as /month

School/District
As low as /month
*(This will start a 2-Week Free Trial - No Credit Card Needed)
https://sbt-test.azurewebsites.net/create/personal-narratives
© 2021 - Clever Prototypes, LLC - All rights reserved.
Over 15 Million
Storyboards Created