https://sbt-test.azurewebsites.net/create/resume
What is a Resume Worksheet?
A resume worksheet is a planning document for a formal resume. They are useful for students who want to work on their resumes for job applications with the supervision and editing help of a teacher.
Why are they important and how are they best used?
Resume templates are a great way for students to gather important information they need to plug into their resumes when they go to type them. These templates can be given as a homework or pre-writing assignment prior to students typing up a proper resume. While resumes are a great assignment for students seeking jobs in high school, they are also an essential skill students will need for the rest of their lives.
Resume Worksheet
To make a resume worksheet, click the "Use this Template" button below. Once you're in the Storyboard Creator, click on each of the elements on the template to change them to fit your needs. When you're done, hit save and follow the instructions. You can print off your worksheet from the next screen, or it will be saved to your account.
Happy Creating!

Single Teacher
As low as /month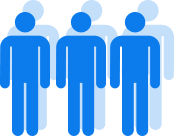 Department
As low as /month

School/District
As low as /month
*(This will start a 2-Week Free Trial - No Credit Card Needed)
https://sbt-test.azurewebsites.net/create/resume
© 2020 - Clever Prototypes, LLC - All rights reserved.
Over 14 Million
Storyboards Created