https://sbt-test.azurewebsites.net/create/storyboard-templates-home
3 Ways to Use Storyboard Templates
Add to an Assignment
Have students start a Storyboard That assignment with a template that already has the basic structure so they can start creating right away. Easily provide scaffolding and differentiation with templates that are in different stages of completion or difficulty. Add more than one template to give students a choice!
Print Storyboard Template
Create black-line master storyboards for students to finish by hand. Pencil and paper are sometimes the best tools! Find the layout you want and easily print it.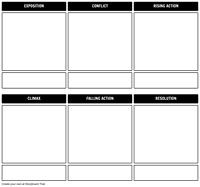 Get INSPIRED!
We have come up with a lot of ideas, but think of what YOU can do with a little head start! Check out the gallery pages to see more!
Storyboard Template Galleries

Single Teacher
As low as /month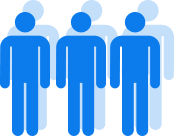 Department
As low as /month

School/District
As low as /month
*(This will start a 2-Week Free Trial - No Credit Card Needed)
https://sbt-test.azurewebsites.net/create/storyboard-templates-home
© 2020 - Clever Prototypes, LLC - All rights reserved.
Over 14 Million
Storyboards Created