https://sbt-test.azurewebsites.net/create/worksheet-templates-book-jackets
What is a Book Jacket Project?
Students create their own version of a jacket for a book they read. Parts of the book jacket may include a picture of the cover, a summary, reviews, or a section about the author.
Why are they important and how are they best used?
Book jackets are a lot more involved than first meets the eye. Students need to comprehend the story's plot and themes enough to provide a good summary without giving away key points and create an appropriate cover image. Use this project as a class on the same book, or encourage students to create book jackets for books in your classroom library.
Book Jacket Project Sheets
To make a Book Jacket Project Sheet, click the "Customize this Example" button below. Once you're in the Storyboard Creator, click on each of the elements on the template to change them to fit your needs. When you're done, hit save and follow the instructions. You can print off your worksheet from the next screen, or it will be saved to your account.
Happy Creating!

Single Teacher
As low as /month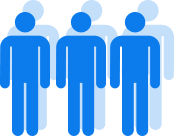 Department
As low as /month

School/District
As low as /month
*(This will start a 2-Week Free Trial - No Credit Card Needed)
https://sbt-test.azurewebsites.net/create/worksheet-templates-book-jackets
© 2021 - Clever Prototypes, LLC - All rights reserved.
Over 15 Million
Storyboards Created