https://sbt-test.azurewebsites.net/lesson-plans/fathers-day-activities/narrative
Dad Narrative

Activity Overview
Use a storyboard to tell a story to your father in the second person. The "story" can be a simple message, as shown in the example below, or a more complex narrative with a beginning, middle, and end.

Example Father's Day Writing Prompts
"How did you know how to…?"
"Dad, I am sorry for…"
"It meant so much to me that you…"
"When I was really little, you used to…"
"If we were crocodiles [or other animal]..."
"Even though you make me take out the trash [or other chore]…"
"You make/have/do the best…"
Lesson Plan Reference
Grade Level --- N/A ---
Difficulty Level 2 (Reinforcing / Developing)
Type of Assignment Individual
Blank Cell with Title


Single Teacher
As low as /month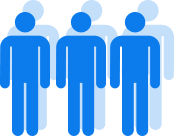 Department
As low as /month

School/District
As low as /month
*(This will start a 2-Week Free Trial - No Credit Card Needed)
https://sbt-test.azurewebsites.net/lesson-plans/fathers-day-activities/narrative
© 2020 - Clever Prototypes, LLC - All rights reserved.
Over 15 Million
Storyboards Created