Irony Definition: incongruity between appearance and reality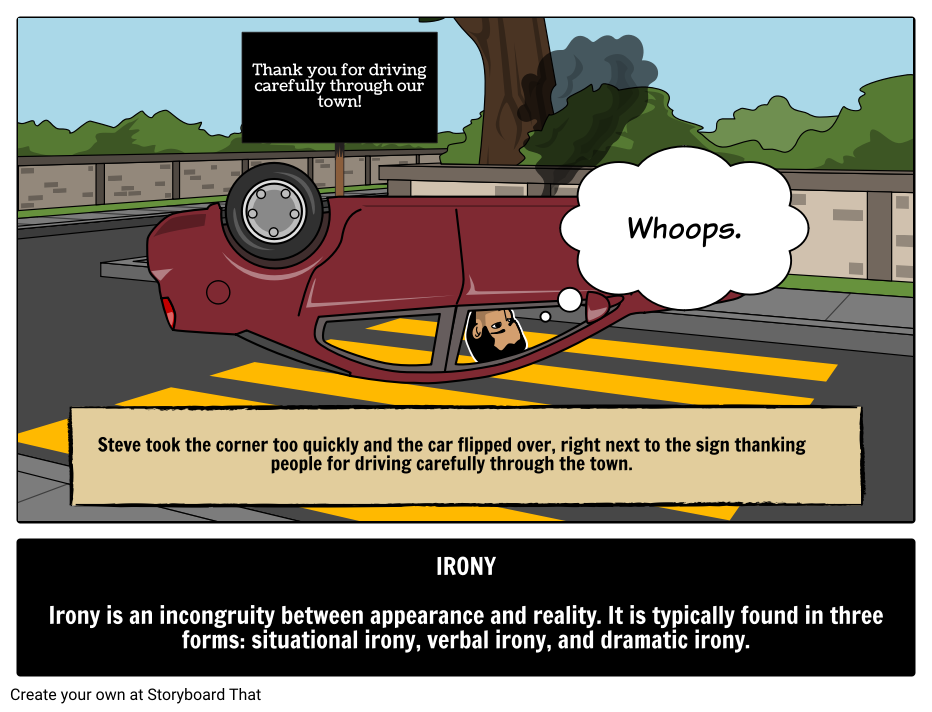 Literary Irony
Authors use irony to add interest to their work. Audiences who are more informed than the characters are more invested in seeing the outcome; likewise, readers who can see the irony in dialogue will more likely be able to make deeper connections. Irony also allows the author to surprise the reader, which keeps the plot engaging.
For example, in "The Necklace", Madame Loisel loses her rich friend's necklace and replaces it at a severe economic cost to her and her husband. After 15 long years of poverty in order to repay the cost of the replacement necklace, Madame Loisel discovers that the original necklace was simply a piece of costume jewelry, and if she had been honest with her friend in the very beginning, she and her husband would not have lost everything. This story is also ironic because Madame Loisel is a very materialistic woman; because of her greed, she becomes nearly destitute, and realizes how good she actually had it when she thought she was poor before. Irony is typically found in three forms: situational irony, verbal irony, and dramatic irony.
Examples of Irony in Literature
How Do I Use This?
The picture encyclopedia storyboards have easily digestible information with a visual to stimulate understanding and retention. Storyboard That is passionate about student agency, and we want everyone to be storytellers. Storyboards provide an excellent medium to showcase what students have learned, and to teach to others.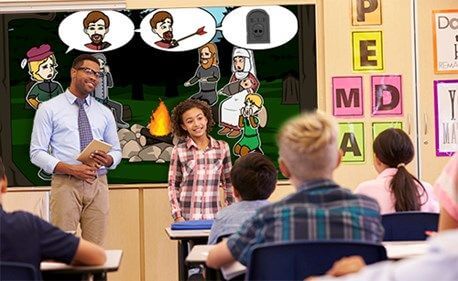 Use these encyclopedias as a springboard for individual and class-wide projects!
Assign a term/person/event to each student to complete their own storyboard
Create your own picture encyclopedia of a topic you are studying
Create a picture encyclopedia to the people in your class or school
Post storyboards to class and school social media channels
Copy and edit these storyboards and use as references or visuals
Learn more about various devices in literature in our
Picture Encyclopedia of Literary Elements
!
*(This will start a 2-Week Free Trial - No Credit Card Needed)