https://sbt-test.azurewebsites.net/ms-project-ideas
Making posters, infographics, multimedia presentations, and summative projects is easy with Storyboard That. Students will have fun taking their research and learning and presenting information visually to their classmates. These project ideas and resources can be used as a guide for stress-free planning, and templates will serve as easily customizable starting points.
Posters
See All Poster Templates
Students will enjoy creating printable or digital posters as part of research or final projects. All poster templates can be customized, or students can start with a blank canvas and let their creativity shine!
Featured Projects
Infographics
See All Infographic Templates
Infographics are a perfect way to showcase information in a visually appealing way. Students will enjoy synthesizing information and creating summaries, PSAs, and more with infographics!
Featured Projects
Worksheets
See All Worksheet Templates
All worksheet templates are perfect for completing digitally or printing out to have students complete with whatever medium they prefer. Find fun ideas for scrapbooks, decorations, and more!
Featured Projects
---

Single Teacher
As low as /month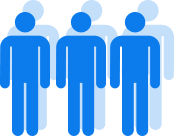 Department
As low as /month

School/District
As low as /month
*(This will start a 2-Week Free Trial - No Credit Card Needed)
https://sbt-test.azurewebsites.net/ms-project-ideas
© 2020 - Clever Prototypes, LLC - All rights reserved.
Over 14 Million
Storyboards Created