The steam engine is an engine that used the expansion and condensation of steam to perform mechanical work. Steam power was used for many applications including manufacturing and transport. Steam power was eventually overtaken by the internal combustion engine and electricity.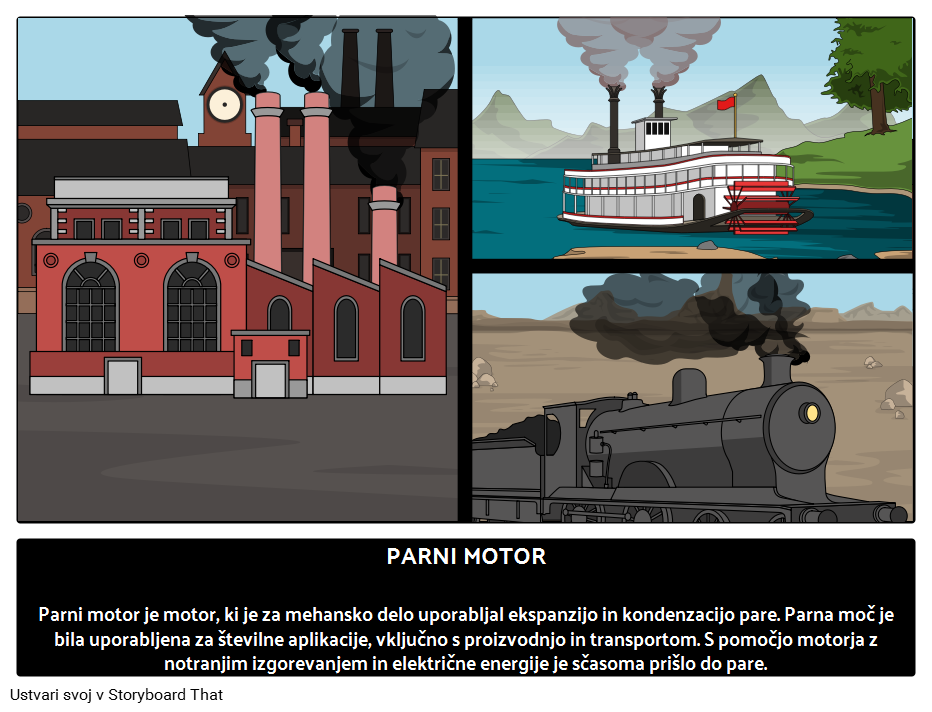 Steam engines use the expansion and condensation of steam to move. Steam power has been used in many areas throughout history.
The earliest recorded steam engine design was by Hero of Alexandria. He designed a device that spun when it was heated. Although it was designed to be a novelty, he showed that steam could be used to make something move. Steam power was first used to pump water from mines. Thomas Savery built the first commercial example, which he patented in 1698. A few years later, Thomas Newcomen created another more efficient water pump. In 1712, he created the world's first atmospheric steam engine which he installed at a coal mine in England. At the time of Newcomen's death, 100 of his engines were installed.
Scottish Engineer James Watt improved on Newcomen's early models by adding a separate condenser. Watt created an engine that used less coal than previous engines. The Watt engine was still an atmospheric engine, which limited its power. The next major improvement came with Richard Trevithick's high pressure engines. Unlike Watt and Newcomen's atmospheric engines, Trevithick's engines used steam to power the engine, not just to create a vacuum. These engines were more efficient and had many more uses.
Up until this point, most factories were relying on power from water wheels, which meant they had to be close to a river. Steam engines made it possible to build factories away from rivers. Steam engines could be used to run factory machinery at a much higher rate. Steam engines were also used for transportation. The first locomotive was built by Trevithick and was constructed for Coalbrookdale Ironworks in the UK. Steamboats and steam trains allowed people to travel further and faster than ever before.
Steam technology was replaced by diesel and petrol internal combustion engines, as they are more efficient and are able to work longer. Steam turbines are still used in many countries as a method for generating electricity.
Kako naj uporabim to?
Ilustrirane vodniki imajo preprosto prebavljive informacije z vizualno, ki spodbujajo razumevanje in zadrževanje. Storyboard That je strastno o študentski agenciji, in hočemo, da so vsi pripovedovalci zgodb. Storyboards zagotavljajo odličen medij za predstavitev, kaj se učenci naučijo in učijo drugim.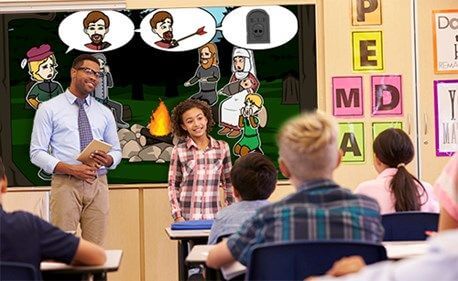 Uporabite te ilustrirane vodnike kot odskočna deska za projekte posameznih in razrednih projektov!
Vsakemu študentu dodelite izraz / osebo / dogodek za dokončanje lastne zgodbe
Ustvarite svoj ilustrirani vodnik teme, ki jo šolate
Ustvarite ilustriran vodnik za ljudi v vašem razredu ali šoli
Objave za objavo na razredne in šolske socialne medijske kanale
Kopirajte in uredite te zgodbe in jih uporabite kot reference ali vizualne slike
Več o izumih in odkritjih, ki so spremenili svet, najdete v našem
Ilustriranem priročniku o inovacijah
!
*(To bo začelo 2 teden brezplačnega preizkusa - nobena kreditna kartica ni potrebna)