https://sbt-test.azurewebsites.net/world-languages

Bonjour! ¡Bienvenido! Vocabulary, verb conjugation, and syntax are extremely important when learning a new language. Inspire and engage students with visual aids, graphic organizers, and fun projects to help them practice. Practice dialogue and role-playing by creating comics or make custom worksheets to help students synthesize what they've learned.
Teaching & Project Ideas
Immersion Programs
Write a Conversation
Verb Conjugation
Creative Writing
Custom Worksheets
Dialogue Practice
Spanish
French

Single Teacher
As low as /month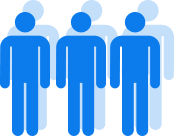 Department
As low as /month

School/District
As low as /month
*(This will start a 2-Week Free Trial - No Credit Card Needed)
https://sbt-test.azurewebsites.net/world-languages
© 2020 - Clever Prototypes, LLC - All rights reserved.
Over 14 Million
Storyboards Created